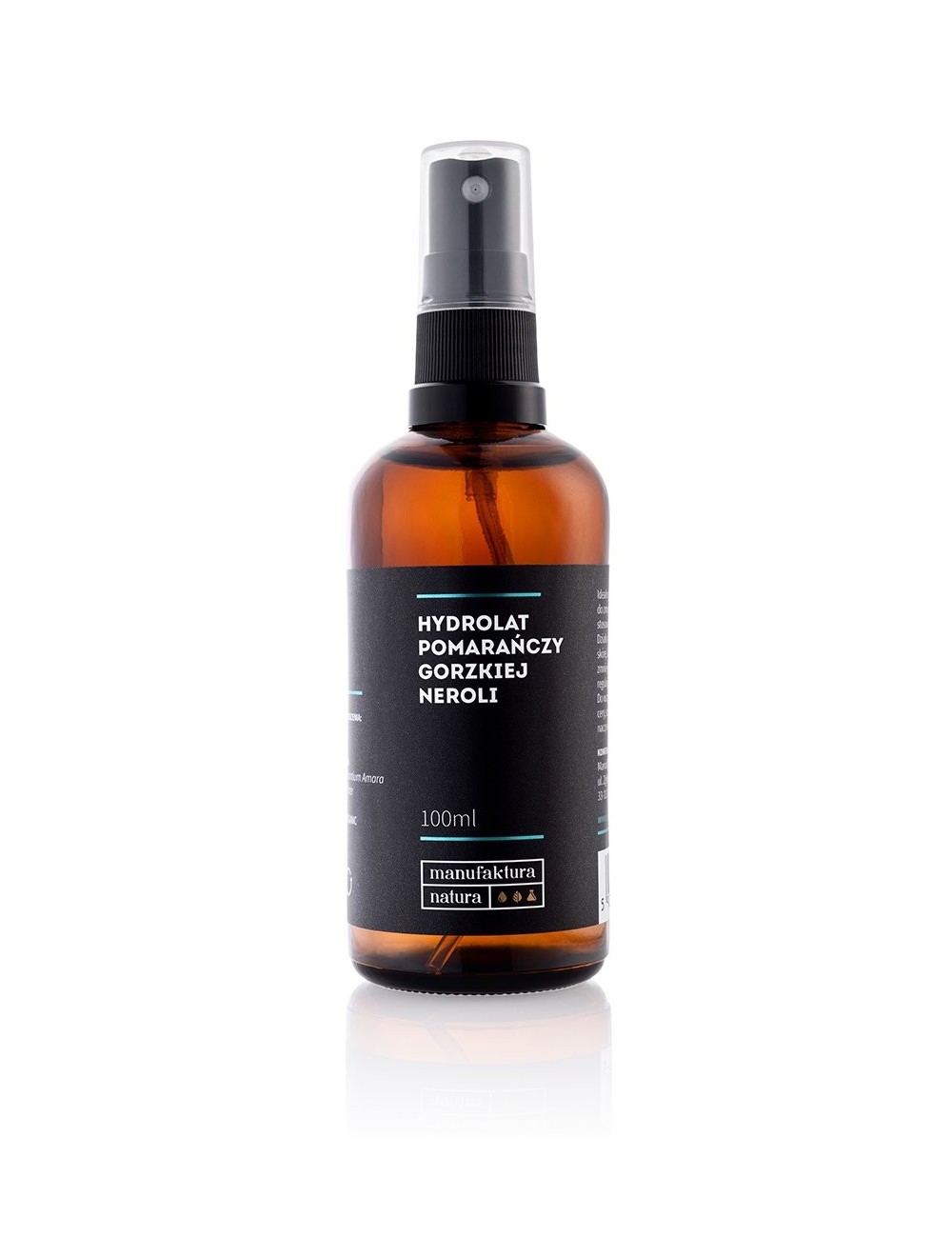  
Neroli orange hydrolate

PayPo Buy It Now - Pay in 30 days

Safe shopping

Fast delivery

Clear product returns

Natural products
Wbrew myśli, jaka może nasunąć się po przeczytaniu nazwy tego hydrolatu, produkt nie jest otrzymywany bezpośrednio z cytrusów. Pozyskuje się go destylując parą wodną świeże kwiaty drzewa gorzkiej pomarańczy, zwane neroli. Zupełnie nie przypomina cytrusów także jego zapach – hydrolat posiada cudownie świeżą kwiatową woń.
Specific References
EAN13

5903641536127
12 other products in the same category
Regular price
zł26.00
-20%
Price
zł20.80
Sicilian Orange Hydrolate, rich in vitamins A, B and C as well as calcium, potassium, phosphorus, magnesium, sodium, zinc, selenium and iron, will soothe our senses, nourish, strengthen blood vessels, moisturise and smooth our skin. This hydrolate will provide a vitamin bomb for our skin.
Regular price
zł26.00
-20%
Price
zł20.80
Widely known as a fruit extremely rich in vitamin C. Lemon. A light, fresh water is obtained from the peel of the fruit using steam distillation. The gentle production process ensures that the ingredients in the lemon are not destroyed and finally end up in the bottle labelled "lemon hydrolate". In addition to vitamin C, you will find a wealth of B vitamins, minerals such as potassium and magnesium, essential oils and brightening fruit acids.
The product is made by distilling organically grown cucumbers with aloe vera water. It is a valuable source of mineral salts, vitamins (A, B, C, E) and enzymes. Cucumber hydrolate is recommended for people of all skin types, especially in the care of oily, acne-prone, needing stabilisation, dry and combination skin, as a strongly moisturising and soothing product.
Although we associate it with exotic countries because it comes from Barbados, it came to us from Europe, specifically Italy! There, thanks to an increasingly favourable climate, the grapefruit has found its ideal place for cultivation. It would seem that a fruit made up of as much as 90% water will not be of much benefit to our skin. Nothing could be further from the truth: both problematic and mature skin will love it.
Regular price
zł39.00
-25%
Price
zł29.25
Regular price
zł26.00
-40%
Price
zł15.60
An extremely refreshing product loaded to the brim with valuable nutrients. Obtained in the process of steam distillation of fresh blades of lemongrass, the hydrolate strongly cleanses, regulates sebum secretion, tightens pores, and prevents excessive skin oiliness. In addition, it delights the senses with a delicate citrus note, which also has an antidepressant effect. What more could you want?
Regular price
zł45.00
-20%
Price
zł36.00
Elderberry is known for its antioxidant properties, rich in flavonoids, organic acids, vitamin E and C. By steam distilling the flowers, the nutrients are transferred to an aqueous fraction, the hydrolate, along with the plant's natural essential oils.  
Regular price
zł26.00
-20%
Price
zł20.80
The hot Italian sun is what we miss most during the year and what we love to return to during our holidays. We would like to remind you a little bit of those already forgotten holidays by presenting you a tangerine hydrolate straight from Sicily! Its scent will take us to the most beautiful corners of the island and remind us what we love Italy for!
Floral water, obtained through steam distillation of the flower baskets of a plant called the common camomile, with a characteristic straw colour and a delicately floral scent (many recall the smell of herbs and freshly cut grass). We recommend using it in your daily morning and evening skincare routine. 
Customers who bought this product also bought: