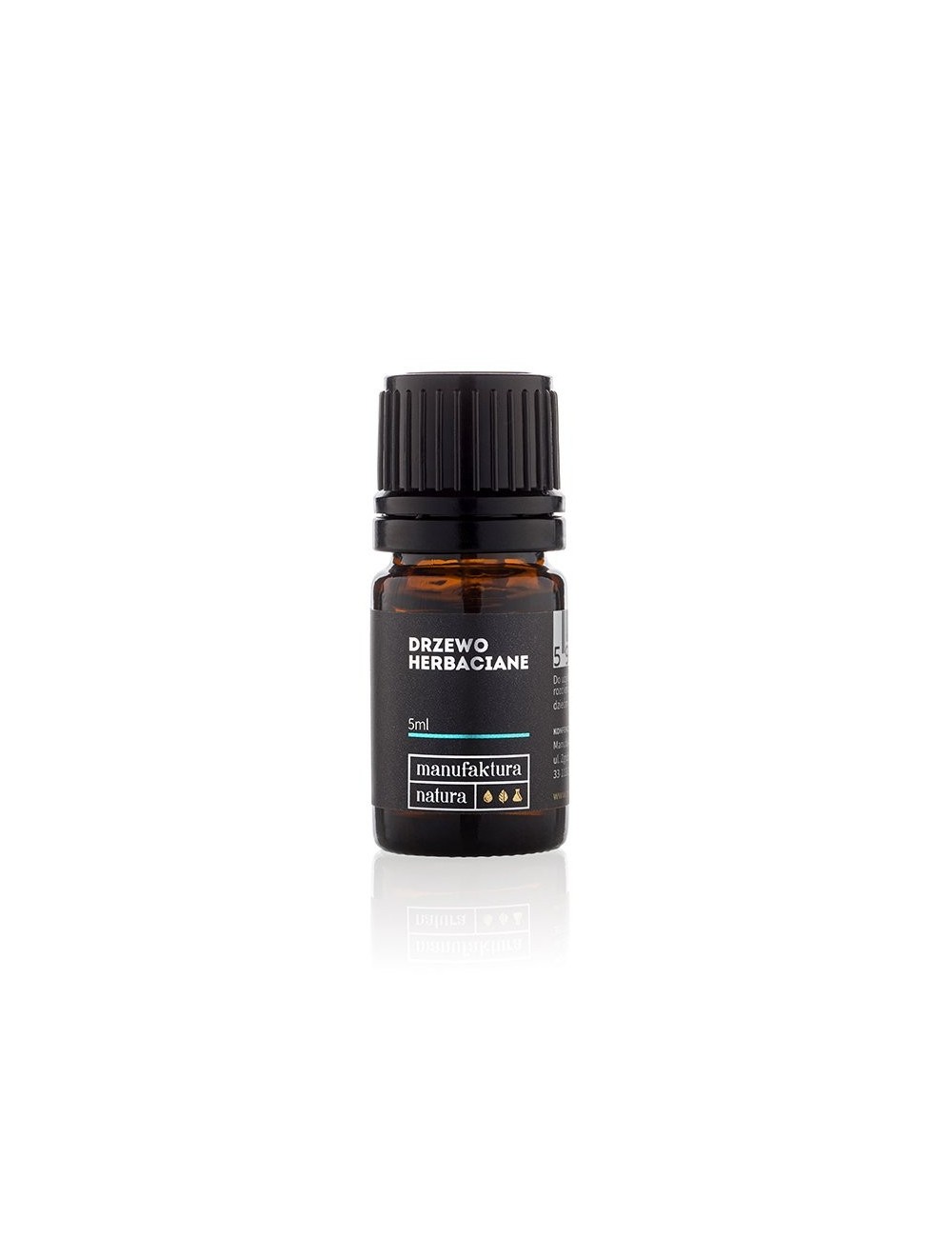  
Tea tree oil
In the old days, during the voyages of Captain Cook and the first colonisers of Australia, an infusion of tea tree leaves replaced real tea for the sailors. Many years later, it was discovered that the oil extracted from this wild plant, which likes swampy areas, has versatile applications in medicine, our bathroom and our cosmetics bag.

PayPo Buy It Now - Pay in 30 days

Safe shopping

Fast delivery

Clear product returns

Natural products
Dawniej, w czasach podróży Kapitana Cooka i pierwszych kolonizatorów Australii napar z liści drzewa herbacianego zastępował marynarzom prawdziwą herbatę. Wiele lat później odkryto, że olejek pozyskiwany z tej dzikiej rośliny, lubującej się w terenach bagnistych, posiada wszechstronne zastosowanie w medycynie, naszej łazience i kosmetyczce.
Specific References
ean13

5903351291644
16 other products in the same category
Customers who bought this product also bought:
Applied on the body after a morning shower, it will stimulate as well as a cup of small black coffee. Made from cold-pressed coffee beans, it will transport you to cafes in Central America where the locals are accustomed to sipping the drink slowly, in small sips, from porcelain cups. It will wonderfully warm you up and prepare you to take on everyday challenges.
Regular price
zł45.00
-20%
Price
zł36.00
Elderberry is known for its antioxidant properties, rich in flavonoids, organic acids, vitamin E and C. By steam distilling the flowers, the nutrients are transferred to an aqueous fraction, the hydrolate, along with the plant's natural essential oils.  
Regular price
zł130.00
-25%
Price
zł97.50
Plant named opuntia ficus-indica for Aztecks was a holiness. This huge cactus produces small seeds from which is pumped an valuable oil. Precious literally and figuratively – it's the most expensive oil in the world. Although this fact the opuntia oil has gained thousands of followers around the world, called by them as 'botox in a bottle'.
Regular price
zł24.00
-30%
Price
zł16.80
Rosemary oil, with its distinctive, strong, woody-spicy, herbal scent, has been called a universal oil with "powerful properties". For me, its scent is like a sharp mountain breeze, clearing the mind, chasing away negative thoughts and fatigue, while stimulating action.
Pharmaceutical companies have been inspired by healing effects resulting directly from nature for years. We know that apricot kernels are an excellent source of vitamin B17, that fights with cancer cells. The common apricot tree not only gives fruit tasty, but also rich in vitamins. Oil ingredients, applied directly to the skin, naturally nourish it.