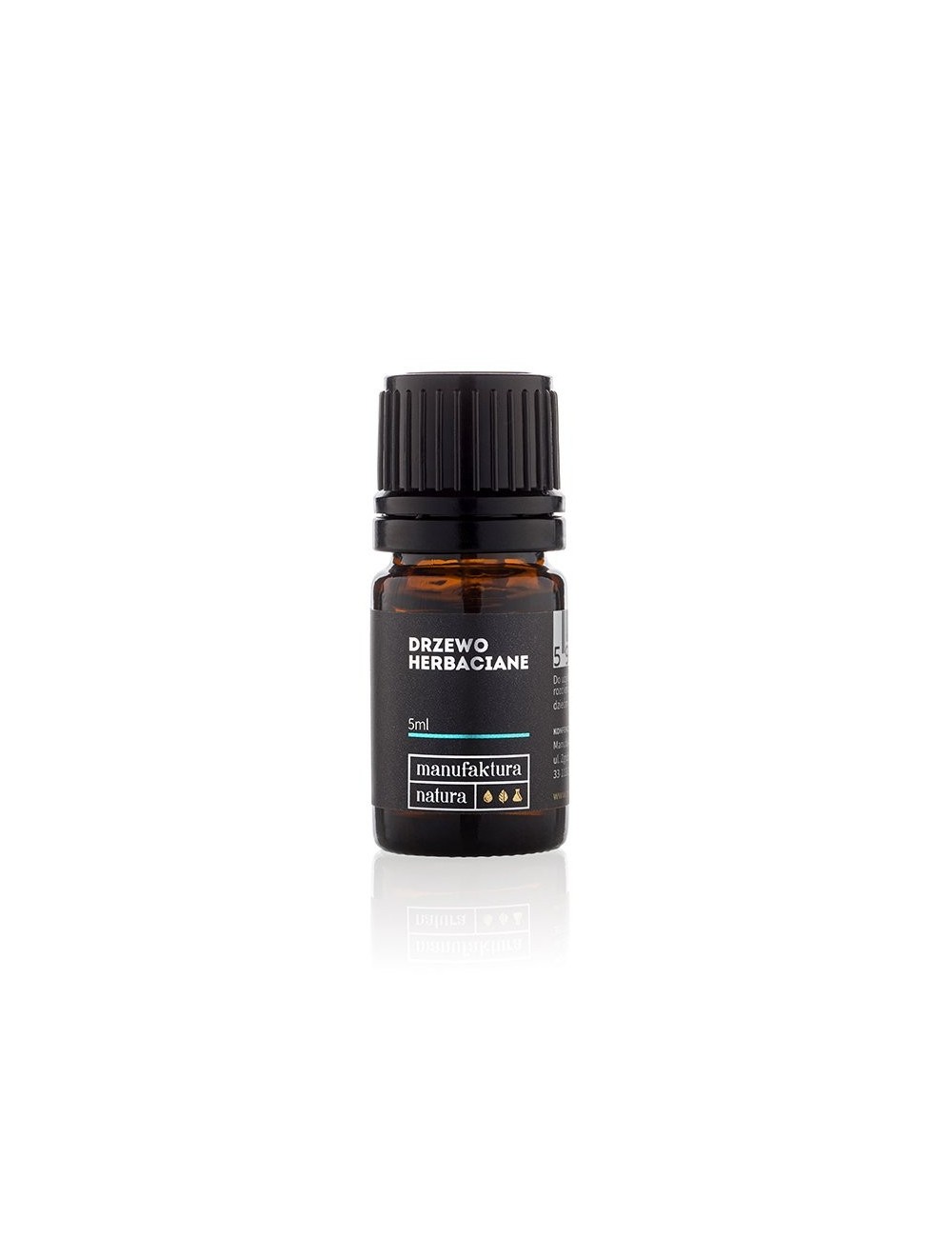  
Tea tree oil
In the old days, during the voyages of Captain Cook and the first colonisers of Australia, an infusion of tea tree leaves replaced real tea for the sailors. Many years later, it was discovered that the oil extracted from this wild plant, which likes swampy areas, has versatile applications in medicine, our bathroom and our cosmetics bag.

PayPo Buy It Now - Pay in 30 days

Safe shopping

Fast delivery

Clear product returns

Natural products
Dawniej, w czasach podróży Kapitana Cooka i pierwszych kolonizatorów Australii napar z liści drzewa herbacianego zastępował marynarzom prawdziwą herbatę. Wiele lat później odkryto, że olejek pozyskiwany z tej dzikiej rośliny, lubującej się w terenach bagnistych, posiada wszechstronne zastosowanie w medycynie, naszej łazience i kosmetyczce.
Specific References
ean13

5903351291644
15 other products in the same category
Customers who bought this product also bought:
Filled with the scent of gardenia flowers, the symbol of the tiara and crown. Monoi oil is a unique product and to these days is traditionally manufactured by the people of Polynesia. Flowers soaked in coconut oil for a long time are exuding their exotic aroma. Snow-white, star-shaped flowers are covering the shrubs which are planted at the fields of the Tahiti island.
Pharmaceutical companies have been inspired by healing effects resulting directly from nature for years. We know that apricot kernels are an excellent source of vitamin B17, that fights with cancer cells. The common apricot tree not only gives fruit tasty, but also rich in vitamins. Oil ingredients, applied directly to the skin, naturally nourish it. 
According to the legend Tutankhamen was so fascinated by the effects of black cumin that ordered his servants to have it with them all the time. After Pharaoh death vial with oil was closed in his sarcophagus. Cleopatra and Nefertiti owed black cumin's oil a beautiful and silky smooth skin.
Scoria, Gift of Nature, Songi, Red Rock are among the many terms for this extraordinary product. "Songi" in Korean dialect means "light rock", formed in underground magma at a temperature of 1,600 degrees and thrown to the surface of the Earth about 1.2 million years ago, is found only on the Korean volcanic island of Jeju. Konjac Sponge with Volcanic Rock form an indispensable duo for the care of oily, combination, acne, impure and problematic skin.
Did you know that to the production of 18 liters of this oil there is a need of one truck of raspberries? Seeds of this irreplaceable in summer desserts fruit are source of valuable product. Golden, with a light nutty scent product is widely used in the care of the whole body.